Most home inspections are conducted before the sale of a house. Well, a buyer has to have the home inspected to ensure they are fully aware and comfortable with what they are buying. It is worth noting that home inspections are not exclusively meant for houses on the market; existing homeowners should also have their homes inspected often.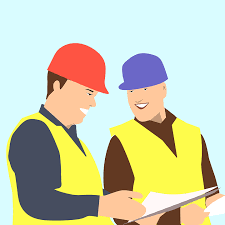 If you have been living in your home for a while now, you should consider having your house inspected. It could be that you are not so happy with some structural elements or you feel that your home might be unsafe; here are some reasons to hire a home inspector.
Expertise
Home inspectors have the training and experience to identify any problems in your home. Some defects such as roof leaks, plumbing defects, or clogged sewers are easy to spot. However, there are others that are often not so obvious. Hiring a trained home inspector presents you with an opportunity to detect some of these unseen problems. This means that banking in the expertise of an inspector gives you a broader understanding of the current state of your home.
The possibility of Being Accustomed to Problems
It is easy to get accustomed to some 'minor problems' around your home. For instance, you might have some bulbs flickering occasionally or the circuit breaker trip when there is no major problem. Considering that these problems are not very serious and pose minimal danger, most homeowners end up living with them. You might be surprised that a series of other defects cause these anomalies. A home inspector offers you a fresh set of eyes, which will bring to light even more problems than what you would have expected.
Inform Home Improvement
If you are planning to make some repairs or replacements, a home inspection can help you come up with a possible course of action. First, you will be fully aware of everything that needs to be fixed before pumping your money towards a decorative project. Ideally, hiring a home inspector from Ideal Inspections helps you get your priorities right as far as things to do with home improvement are concerned.
Just as you frequent the doctor's or dentist's office for checkups, a home inspection serves a similar purpose. It serves to help you identify problems that you might not have even thought existed and informs your future actions.