It is advisable for an individual to hire the services of an expert who is licensed in carrying out the removal of asbestos in one's home. For an area which is measuring less than ten meters squared and has the presence of asbestos, a person is allowed to remove asbestos. A qualified specialist or any person having a license in asbestos removal should be considered when removing asbestos in the area which is measuring ten meters and more. A license can be attained by any person by attending a suitable training course offered by a registered training institution. Asbestos which is considered to be loose or friable should be removed by a professional and not by the house owner.
Safety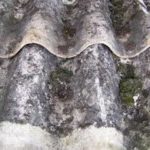 In situations which an individual consider removing asbestos by himself or herself, one should take precautions seriously. Asbestos removal is regarded as a complicated and dangerous process. In most cases, professionals who have got licenses are hired to remove it most safely and dispose of it according to the set rules and regulations. When an individual is dealing with materials which have asbestos, he or she should make sure the release of small particles, dust, and fibers are at a minimal. Powdered asbestos can only be removed by a specialist having a friable asbestos license.
Working safely with asbestos
One should cover himself or herself up and wear personal protective equipment. A dust mask should also be worn when working with asbestos. When the Personal Protection Equipment is being used, a person should seek the information from the manufacturer. One should make sure his or her mask has two straps so that it should not fall while working. Safety glasses, gloves, hat and disposable coveralls which include a hood should also be worn. In the work place, one should not smoke, drink or eat since he or she may eat or inhale dust in the process. One should wash his or her face or hands with soapy water when finishing working with asbestos on a daily basis.
Preparing the area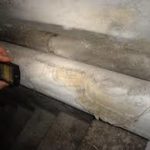 Plastic sheeting should be placed on the location where the task is done so that contamination of the ground is avoided at all cost. The play equipment for kids should be moved away from the work area. Vents should be sealed, and doors and windows closed to eliminate the chances of the dust entering the house. Curtains, rugs and soft furnishings should be removed from the work area, and in scenarios which cannot be moved, they should be sealed in a plastic bag or material.