A lawn mower is used to cut and trim grass to an even height. If have a grass yard and lawn then investing in a lawn mower is a wise choice. When it comes to looking for one it may be a challenge to individuals who have never bought one before. What features does one look out for, how can one get the best zero turn mower? Below is a guide to help when buying a lawn mower.
Buying Lawn Mowers
Type of mower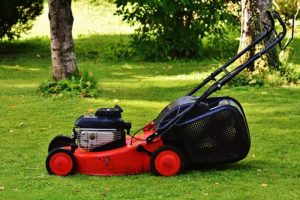 One consideration when buying a mower is to determine the type of mower you would like to purchase. This can be determined by the power source of the mower. There are four type of mowers. This include the petrol lawn mowers, electric lawn mowers, battery lawn mowers and finally the manual lawn mowers. The petrol lawn mowers are driven by gasoline and require one to refuel them. They are considered to be the most powerful compared to the other types. The down side is that they are also noisy when in use.
The second type is the electric corded lawn mowers. The source of power is electricity, this type of mower can be limiting due to the cord of the cabling in regards to the size of yard and work that one needs to do. The third type is the battery lawn mowers, which ran on a battery that is rechargeable. The limitation is once the battery charge runs out one needs to halt their work to recharge and get back on to the job. Finally, we have the manual lawn mowers, these run on the efforts of a person push them to cut and level the grass.
Cutting diameter
Another feature that one needs to consider when purchasing a lawn mower is the cutting diameter of the machine. A lawn mower with a wide cutting diameter will cover a bigger length and means less time mowing. This means one will cover their work faster as compared to a lawn mower that has a small diameter. Petrol lawn mowers usually have bigger diameters of around 45 to 50 cm. Electric and battery lawn mowers have a width of 30 to 40 cm.
Size and terrain of lawn
One also needs to factor the size and terrain of the land they will be using the lawn mower on. Medium and large lawns will need powerful and bigger lawn mowers as compared to small gardens. The size of your lawn will guide in buying the best lawn mower to cut the grass.
Other features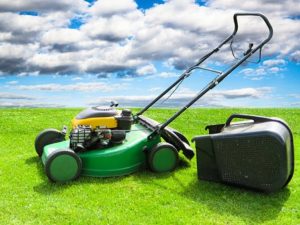 One may also need to consider other features like having a lawn mower that has a grass collector. This collects grass as one is mowing making it easier to clean. Another feature is a mulching mower that recuts the lawn clippings into small pieces which it blows back to the lawn as mulch.