Decorating a small living room can be challenging considering the size of the room and also if you are a person who loves a lot of detail in the house. As you plan to start the decoration here are some factors to consider when decorating.
Select Appropriate Lighting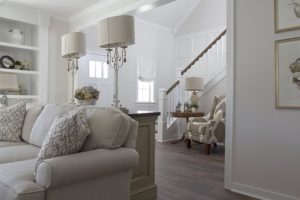 When doing decorations in your small living room, it is crucial to use wall mounted, hanging lights. Shelf mounted and recessed lighting instead of using too much space by putting lamps whereas space can be left for tables. On the other hand, to enhance the small living room you can incorporate floor up lighting. Also if the room does not have natural lighting, it is advisable to incorporate shades of furnishings, wall, and décor which will, in the end, brighten your living room.
Regulate The Colors
For a small living room, it is advisable; you stick neutral tones and light shades of color. The small living room works best with an all-white color scheme and also with three color palette. To make your living room lively make use of small patterns in your décor, use bright colors and also use small furnishings. On the other hand, you can choose to simple wall decal, painted design or stencil.
Reduce The Dimensions Of Furnishings
Large furniture cannot be accommodated in a small living room. For this case, a small living requires measured furniture. When decorating the living room always start with the most important furniture which is the sofa. In this a scenario you may be required to buy a loveseat and not a full sized sofa. Alternatively, use armless chairs with low backs or select slipper chairs.
Avoid Too Much Furniture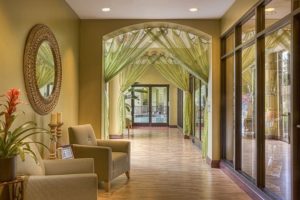 In most cases, small living rooms with a lot of furniture tend to become drop zones for clutter. A small living room does not need to fit all the furniture you want. At times you will need to adjust by selecting the most important furniture. Through this, you will be reducing clutter and also increasing your floor space. When decorating, first position your sofa then add any other furniture that you wish to add until you have a preferred layout.
Control Clutter
Too much decoration in small living rooms makes the place get overwhelmed. To avoid clutter in your small living room, you will be required to add hidden storage and spaces. This can be achieved through creating spaces at the end of tables and under coffee tables. Other places where in built storage can be created are; closets, wardrobes and kitchen cabinets